WHY MONGOLIA?
Mongolia is a destination for true adventurers. It offers vast, untouched open space, and an authenticity that most other destinations lack. Picture rugged landscapes, crystal clear lakes, horizons dotted with livestock and the most incredible countryside. Mongolia is home to one of the last surviving nomadic societies, with little change for centuries upon centuries. Below are our reasons why you should visit Mongolia.
Mongolian Highlights
SOUTHERN MONGOLIA

One of the most famous tours in Mongolia and a main reason for many to visit Mongolia, is traveling to the Gobi. The Gobi desert, one of the world's great deserts, covers much of the southern part of Mongolia. Unlike the Sahara there are few sand dunes in the Gobi; rather you'll find large barren expanses of gravel plains and rocky outcrops. The climate here is extreme. Temperatures reach +40° C in summer, and -40°C in winters. Precipitation averages less than 100 mm per year, while some areas only get rain once every two or three years. Strong winds up to over 80 mph make travel dangerous in the spring and fall. Great Gobi National Park is one of the largest World Biospheres, with an area larger than Switzerland. It contains the last remaining wild Bactrian (two-humped) camels, wild ass, and a small population of Gobi bears, the only desert-inhabiting bear.
NORTHERN MONGOLIA

The Taiga is a pine-scented quilt of coniferous forest that blankets the boggy ground from northern Mongolia to the edge of the Arctic circle. But it's not only forest here. Indeed, much of the land is wild, rugged steppe country in a transition zone with fuzzy grasslands mixed with clumps of dark birch and larch. In other places, rocky mountain spines spread their snowy fingers into natural barriers, boundaries and basins, cupping ice-cold freshwater lakes that are as fiercely blue as the wide open Mongolian sky. The most famous body of water here is Lake Khuvsgul, the nation's Mother Sea.
WESTERN MONGOLIA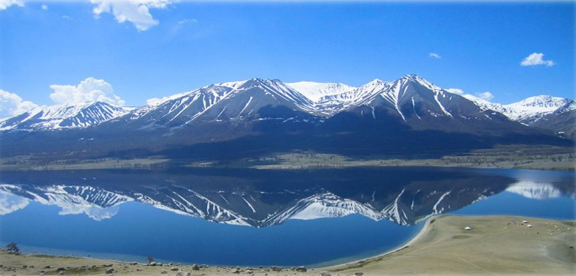 Raw, rugged and remote, this region has for centuries been isolated – both geographically and culturally – from the Mongolian heartland. With its glacier-wrapped mountains, shimmering salt lakes and hardy culture of nomads, falconry and horsemanship, western Mongolia is a timeless slice of Central Asia and a great reason to visit Mongolia.
EASTERN MONGOLIA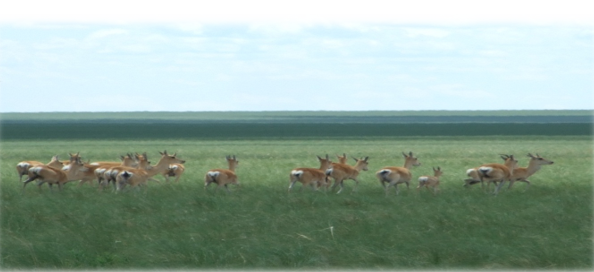 This is where you'll find the grassy ocean that was the ecological backbone of the great nomadic horse empires of history; indeed, Khentii aimag lays claim to being the birthplace of Chinggis Khaan. There's both table flatlands and upland elevation here; in the north, the Taiga envelopes the hills in a pine-scented cradle, but everywhere is grass, grass, grass and herders who have carved a life out of the marriage of livestock and prairie.
CENTRAL MONGOLIA

The central region is the cradle of Mongolian civilization, with the ancient capital city of Karakorum and the Erdene Zuu Monastery located along the Orkhon River. Also in this area are ancient rock inscriptions, archaeological sites from the Turkic and Uighur periods, towering sand dunes, the largest waterfall in Mongolia and several hot springs for relieving any aching limbs!
WHY VISIT MONGOLIA Co., Ltd?
Visit Mongolia Co., Ltd (Visit Mongolia) has provided service in organizing tours to different destinations in Mongolia since 2000. Visit Mongolia's tourism expertise includes field logistics, hotel reservations and special events. We offer tailor-made programs to our guests in addition to our standard itineraries.
Our company, Visit Mongolia is exclusively an incoming tour operator you can trust with a wide array of experience in the organization of services for groups and individual clients. Visit Mongolia is a leading company in providing services and promoting creative tour programs while achieving high customer satisfaction. Experienced in trekking and jeep-over landing adventure trips, and inspired by hundreds of happy clients, we have a great ability to offer tailor-made programs to our guests in addition to our standard itineraries.
Visit Mongolia is located in Ulaanbaatar, Mongolia. Our team offers you quality service and specializes in planning the following types of travel:
Customized tours
Adventure Tours
Classical Tours
Cultural Tours
Short Tours
Group Tours
Special interest
OUR BUSINESS SCOPE…
Visit Mongolia provides inbound tour services. We have 17 years of experience in providing a framework of high quality. Visit Mongolia uses the best possible means to serve our customers as one of Mongolian top tourism companies. We seek to do business with global companies that provide specialized services for those who are looking for uniqueness and distinctiveness.
OUR OBJECTIVES…
Visit Mongolia appreciates the trends to globalization. Our goal is to become a leading Mongolian partner for fellow U.S. and other global companies who share our hopes and dreams. Hence, we choose our partners carefully and always seek to build a bridge of trust and confidence with them.
What makes our company, Visit Mongolia, Unique?
Unsurpassed Destination Expertise
Small Group Advantage
True Value For Money
Unique Itineraries and Unlimited Flexibility
Guaranteed Departure Dates and Rates
Competitive Agent Commissions
Visit Mongolia | January 10, 2018
By choosing Visit Mongolia, you can be assured we will show the respect and provide the service you would want for every guest. We assure you that all Visit Mongolia customers will enjoy a professional, customized service and much more. This is why 70% of our business is from repeat clients and referrals. We will protect your interests in everything we do. That is our understanding of successful partnerships. We seek to create a win-win with all of our partners. To know more about us, please visit our website www.visitmongolia.com.