Bali Travel Tips
Make sure you're educated about the most common risks and dangers in Bali before you travel there! This infographic is packed with genuinely practical Bali travel tips to help travelers stay safe, stay healthy, and stay out of trouble. Be prepared and avoid the risks! The Bali Survivor Board Game is designed to give you the information you need to enhance your travel experience in Bali. Avoid getting sick or breaking the law by knowing what not to do before you go.
Below are Fast Cover's top Bali travel tips: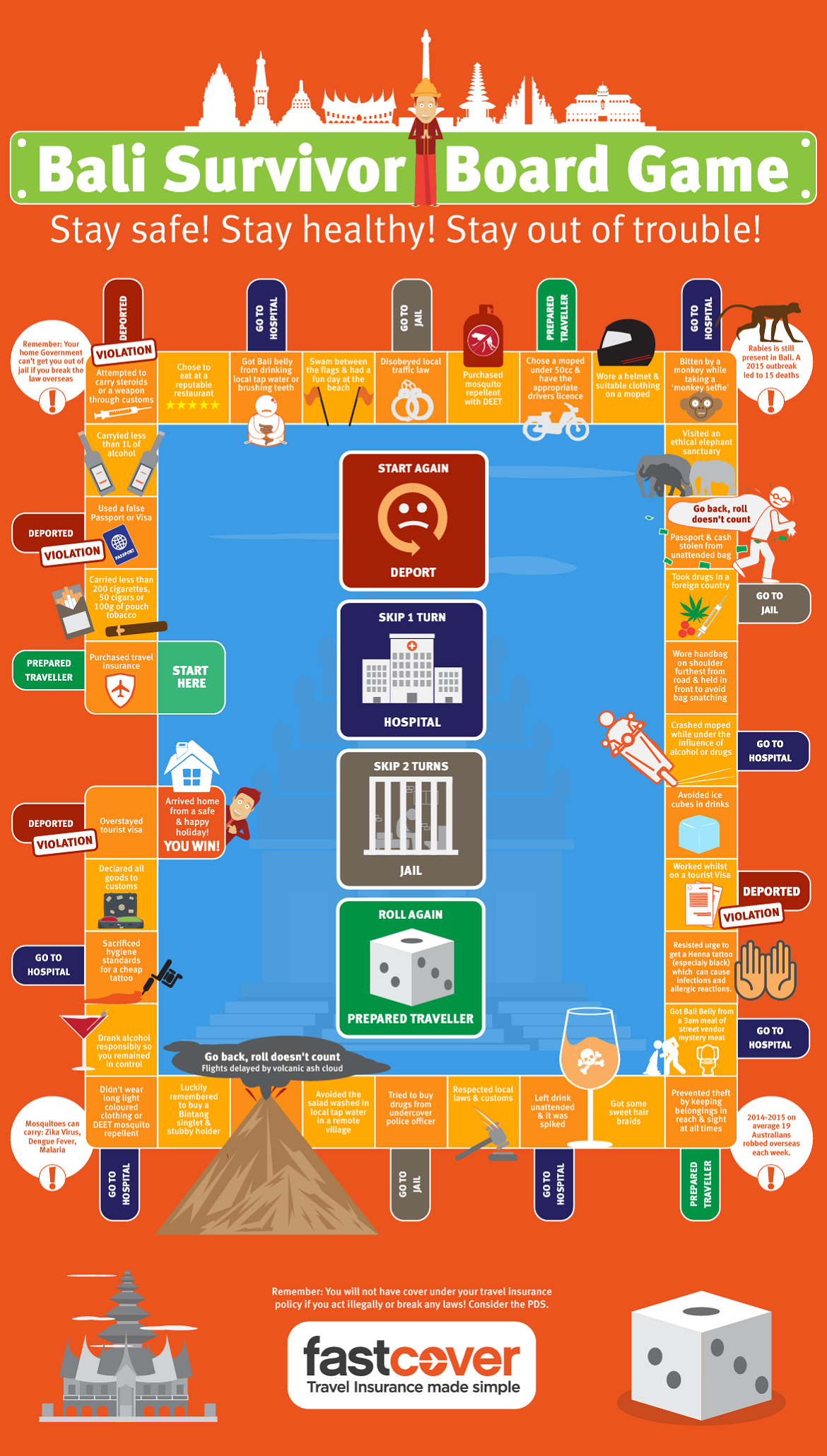 Fast Cover | July 11, 2017
Fast Cover is an Australian travel insurance company that has been providing cover to Australians of any age since 2010. Their aim is to make getting travel insurance simpler. The company has experienced rapid growth due primarily to the philosophy of making travel insurance easy to understand, quick to get and of the quality travelers deserve.